Remember awhile ago I posted about dr appts coming up for Miss Rielly? The ENT dr suggested we get a sleep study done for her to see if she needs her tonsils out or not. What do I know.. so I said okay. Appt was scheduled and when the day came, away we went.
They do it at a hotel which is nice but man... what a miserable night! For me anyways. Rielly was hooked up to every wire possible and all those wires hooked up to a machine. Then she was expected to sleep. That's never been an issue for Rielly though so she went right to sleep. I couldn't though. The bed was awful, and all I kept thinking was that Rielly was going to fall off the bed (cuz she does that??) or get herself wrapped up in those wires or she won't be able to breath, etc. You know how things are in the middle of the night? 100X's worse!!!
She was fine though.
The guy said she did great.. not much snoring. She did have 3-4 occurances an hr (I guess apnea occurances?) so even though that's not much, he said they'll probably want to take the tonsils and anoids. But we won't know anything until we hear back from the ENT which they said could take a few weeks.
How sad huh...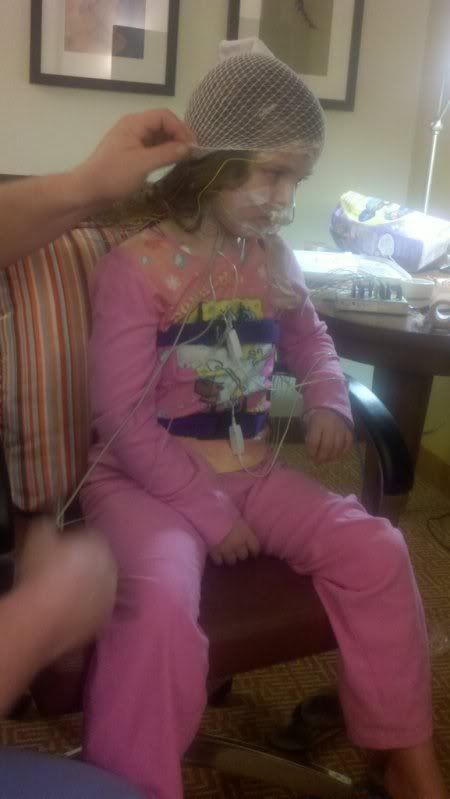 And she's still smiling!!!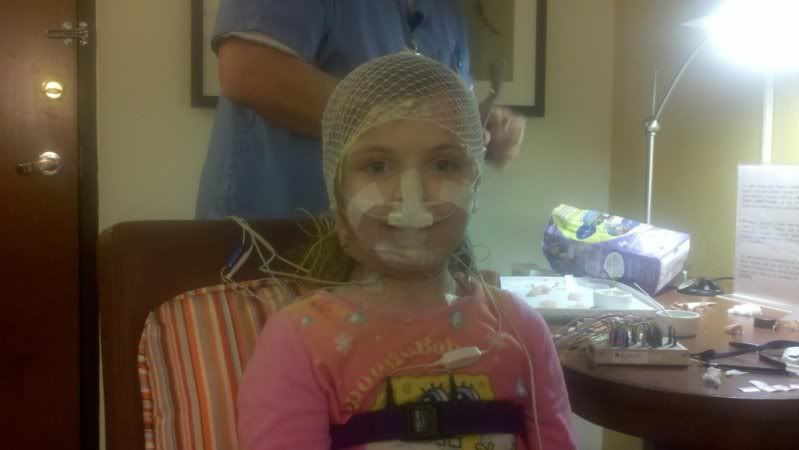 Who can sleep like this?? Rielly can!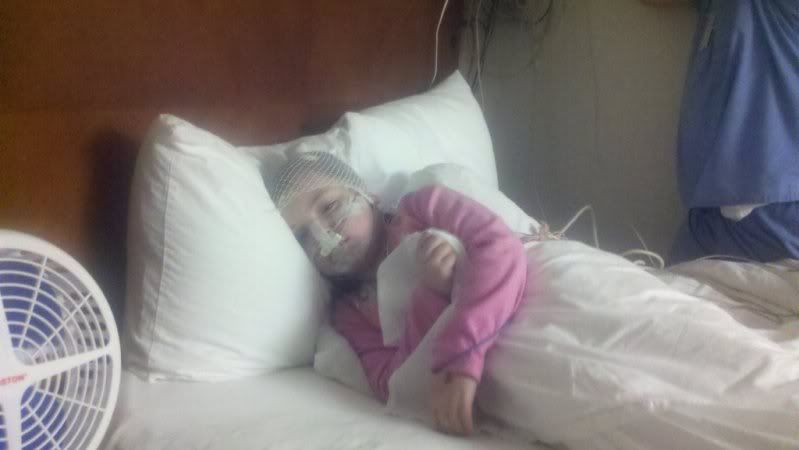 And when all was said and done, she was all smiles at home!